the stroller for exploring any terrain
Gear up for adventures wherever you may stroll. From smooth sidewalks to bumpy trails and everything in between, the uncompromising agility of our all-terrain city mini® GT2 is ready to tackle them all.
wander off the beaten path
the fold we're famous for
Baby Jogger's signature one-hand compact fold and auto-lock make it easy for you to transport and store your City Mini GT2.
With forever-air rubber tires and all-wheel suspension, you and baby will be ready for a smooth ride on any terrain.
Our all-terrain series provide luxury and comfort over any terrain. From smooth sidewalks to bumpy trails, the large Forever Air rubber tyres and all-wheel suspension provide uncompromising agility on every terrain. Perfect for the active and outdoorsy families, our Mini GT2 and Elite 2 series ensure you can explore without limits.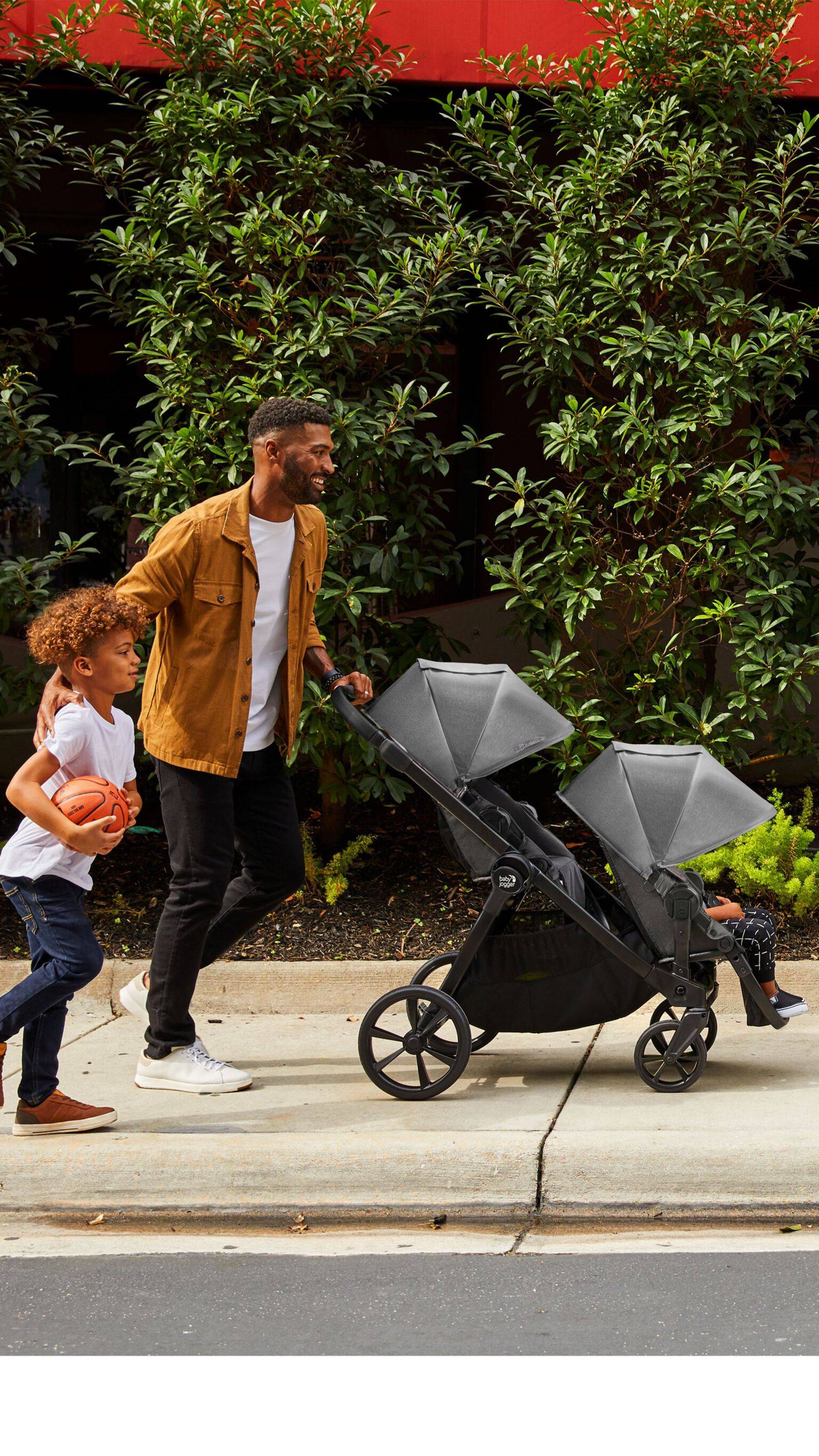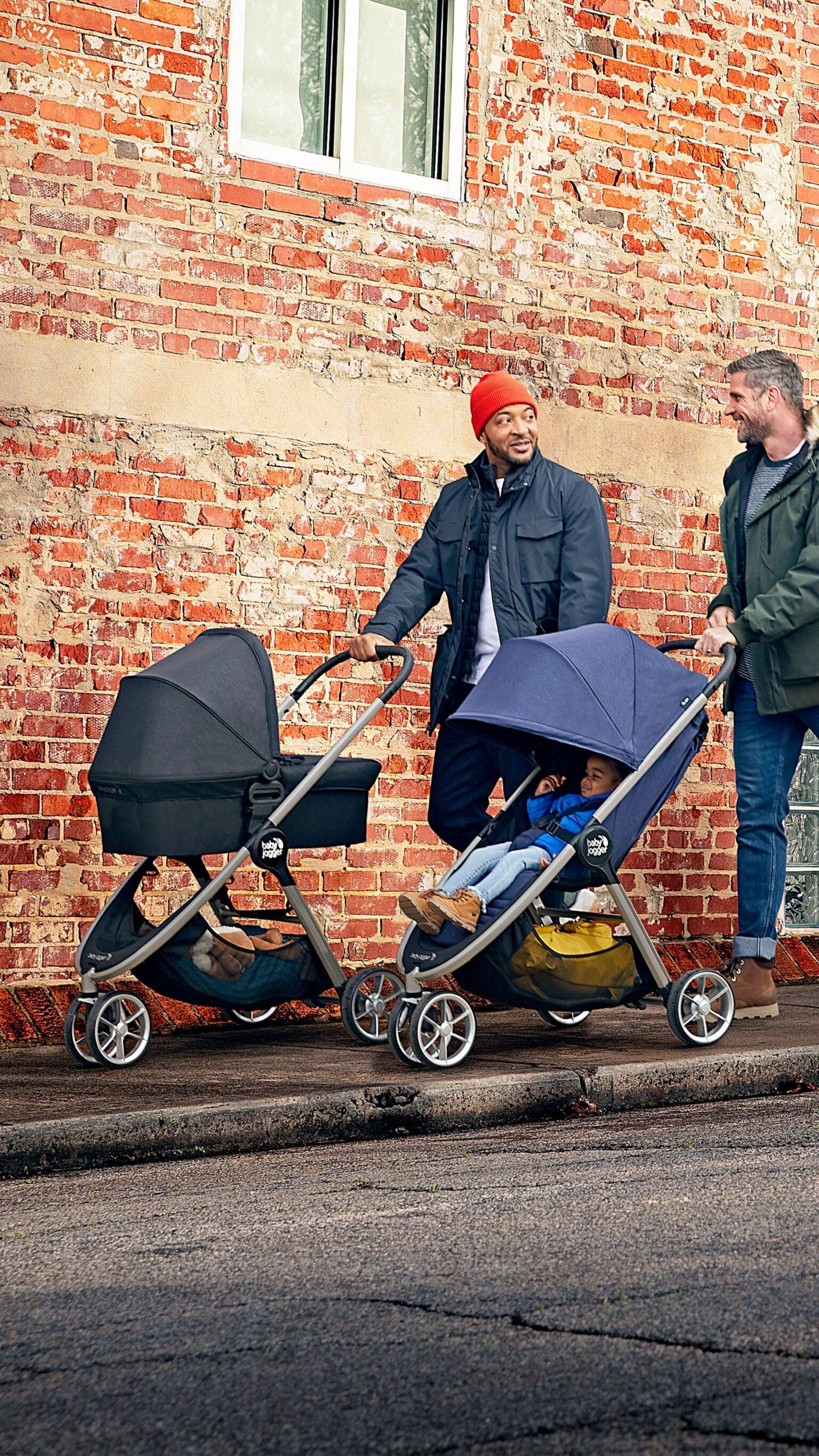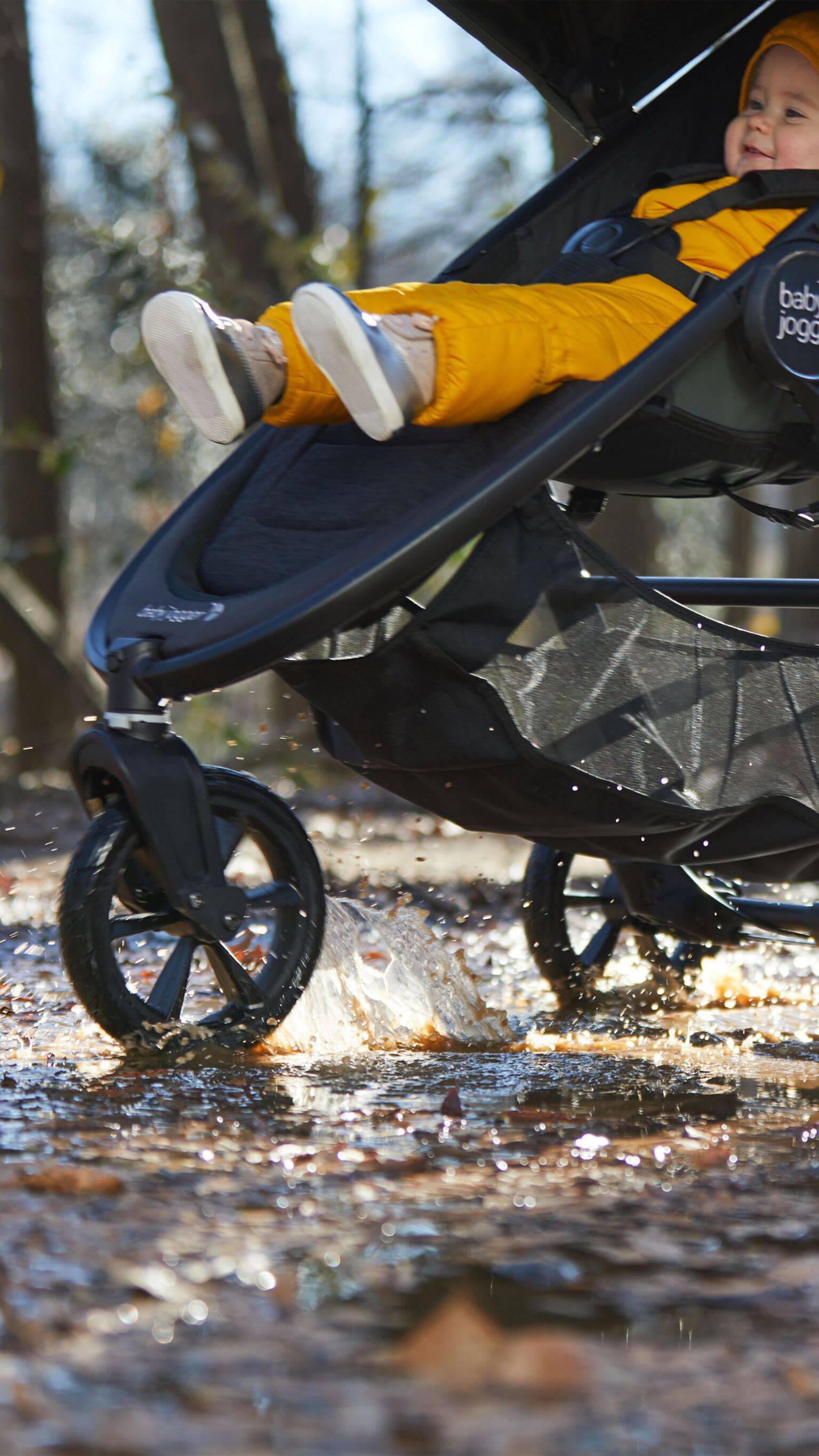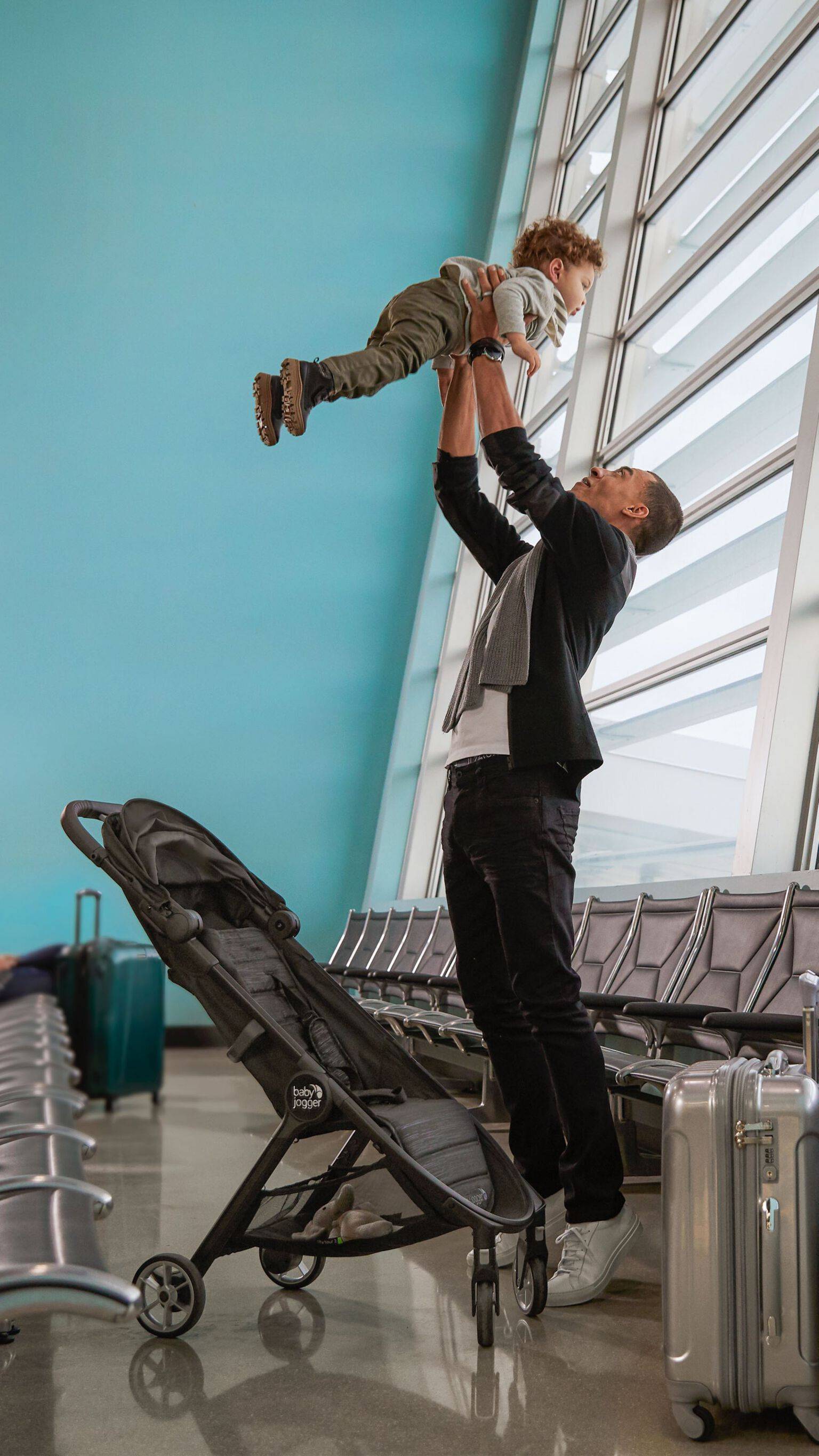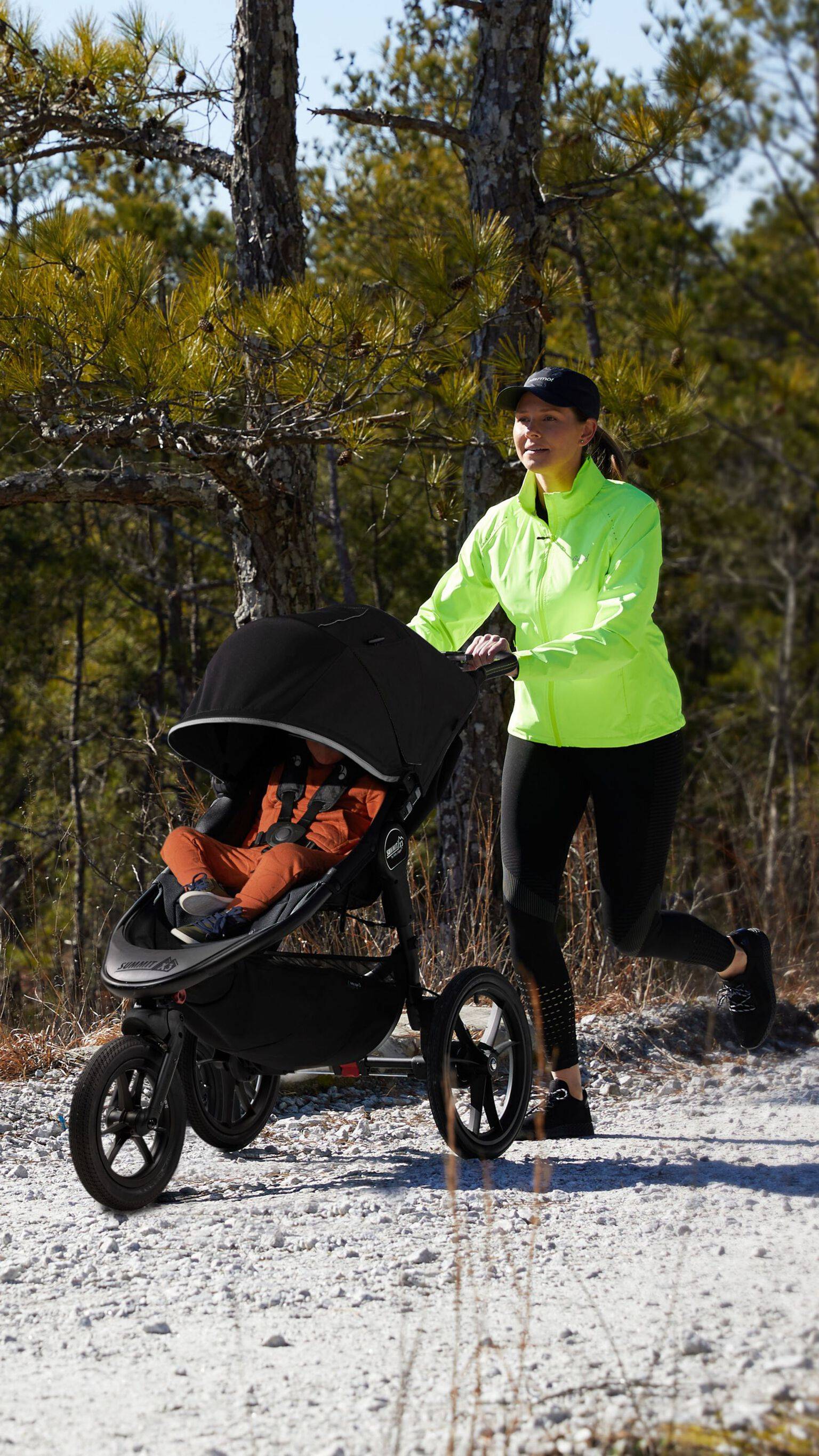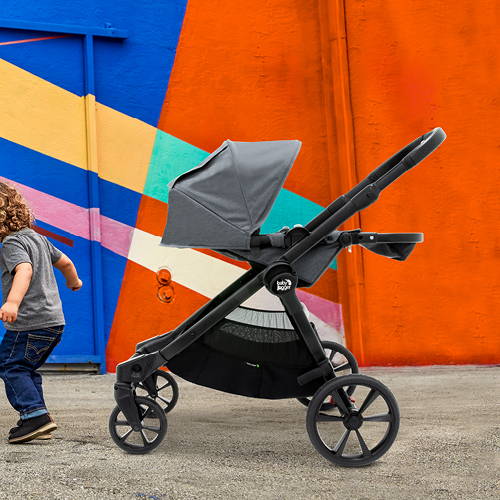 Now with all-wheel suspension and all-terrain tires, the city mini® GT2 boasts a smooth ride on any terrain.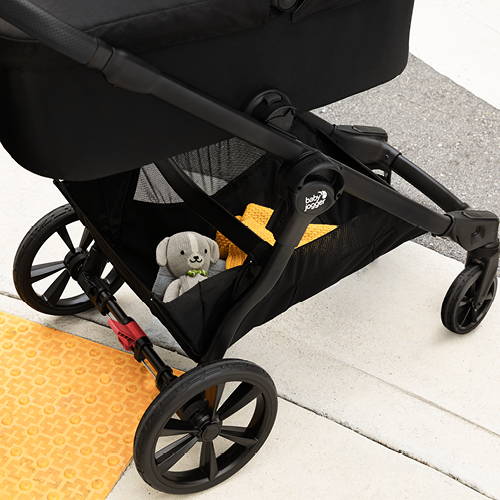 Find ample storage in the seat back and a large under-seat basket that conveniently holds up to 7kg.
Sporting new design, the city mini® GT2 comes with the same iconic one-hand fold. So simple and compact.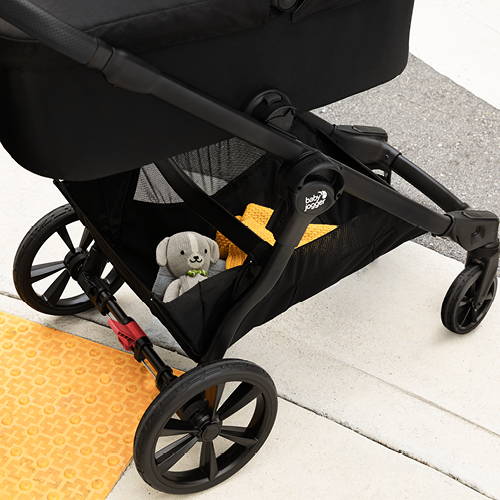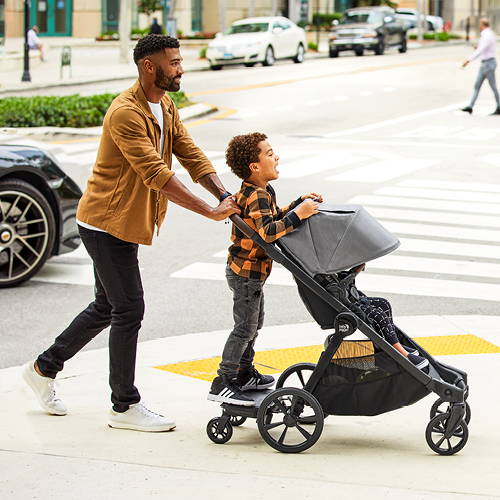 Features adjustable calf support so you can create the comfiest position for your babies little legs.
Plenty of room between the seats means more comfort for your precious passengers.
Car Seat Adapters Included
The city mini® GT2 now comes with city GO Seat Adapters as standard. You can even fold the stroller with the adapter attached, giving you the most versatile travel system available.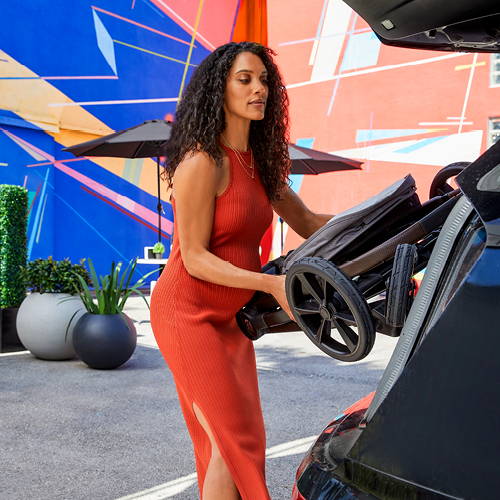 Height Adjustable Handlebar
You will always have a great grip on your stroller. The rubberised handle is built to last, so that your stroller is ready to go on all the adventures you want it to.
Fitted with a magnetic peek-a-boo window, it means you can keep an eye on your little one at all times.