Adventure together with Baby Jogger
Baby Jogger is for parents with passion and purpose, who want to continue to live life to the fullest and to share new experiences with your child.
Inspiring the journey
You have big dreams and believe there's no limit to what you and your family can do, together. Just as you pursue your own passions, you also build your child's confidence to explore, their motivation to discover themselves, and their determination to climb to the top of the trail. Baby Jogger builds the gear that will keep up with you both.
Our history
In 1984, our founder—avid runner and father Phil Baechler—invented the first jogging stroller, because he believed that becoming a parent shouldn't mean sacrificing his passion for running. We took that idea to heart and continue to create baby gear to feed every passion and lifestyle
Why choose Baby Jogger?
A glimpse at some of our rigorous tests and what Baby Jogger stands for.
Learn more
Innovation highlights
1984
Invented the first jogging stroller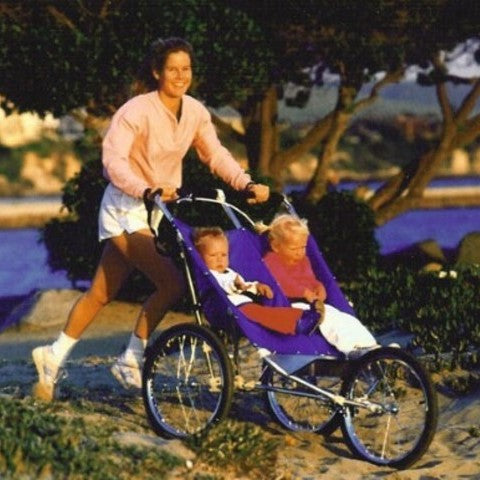 1986
Created the category of double jogging strollers. We developed the very first jogging stroller made for two children, "The Twinner."
2010
Introduced the first single-to-double stroller
2020
Launched our home collection, including the smallest folding high chair on the market
Designed for your life
We design every Baby Jogger product with active families in mind. From strollers that can conquer curbs or fold with one hand to lightweight car seats and slim high chairs that simplify life. Baby Jogger gear is designed for your life.
Tested to extremes, like you
We stand by the quality and durability of our gear, backing each stroller with a lifetime frame warranty and testing all of our products to extremes. Because we know you need gear that can keep up with you both.