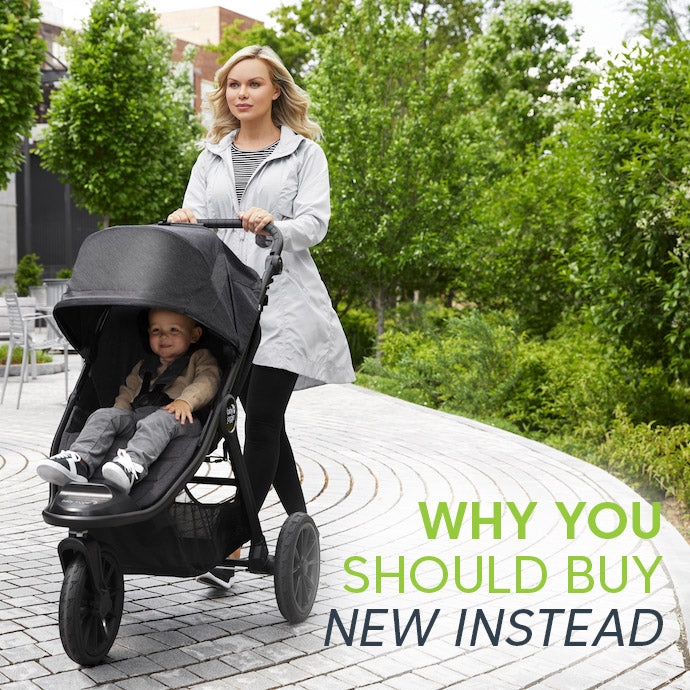 Why a new stroller is always better than second hand
Keeping baby safe during the pandemic – why a new stroller is always better than second hand
Second-hand strollers are huge market online, with parents looking for a bargain on websites like Facebook and Gumtree. But did you know that buying a
stroller
second hand not only means compromising on quality but also the safety of your newborn baby? That bargain could end up to be more hassle and expense than it was originally worth, because any pre-existing warranty is no longer valid when it is handed on to you.
You won't be compromising your families safety
When purchasing a pram – especially during the current pandemic - parents should seek to avoid any used fabrics, buckles or cushioned inserts. In particular, second-hand bassinet and seat fabrics can harbour unwanted germs that are difficult to sanitise. Often when parents attempt to wash these fabrics with harsh chemicals, they compromise the quality and fit of the fabric and canopy.


It will void your warranty
Further to the issue of safety, buying a stroller second hand immediately voids any warranty. Warranties are so important because they cover issues with brakes, fabric, wheels and buckles, amongst other features that are essential for keeping baby safe. If there is no warranty on the stroller, the customer must either purchase a replacement part at their own expense, or alternatively purchase an entirely new stroller altogether. While customers may initially save some money by purchasing a second-hand stroller online, it can be even more costly in the long run than buying an entirely brand-new stroller.


You're covered if you have any issues
Alternatively, when purchasing a brand new Baby Jogger stroller, parents have peace of mind with a 2-year warranty when they register their stroller online within the first 6 months of purchase. Our warehouse is also currently fully operational, meaning that you can rest assured that your new stroller will be covered in rare instances of any issues occurring.


The pandemic is often stressful period for new parents, especially those in lockdown. A daily walk with bub can provide much needed respite from the constraints of spending all day at home. That is why a fully operational and safe stroller is so important. For safety, quality and cleanliness, always choose brand new over second-hand.