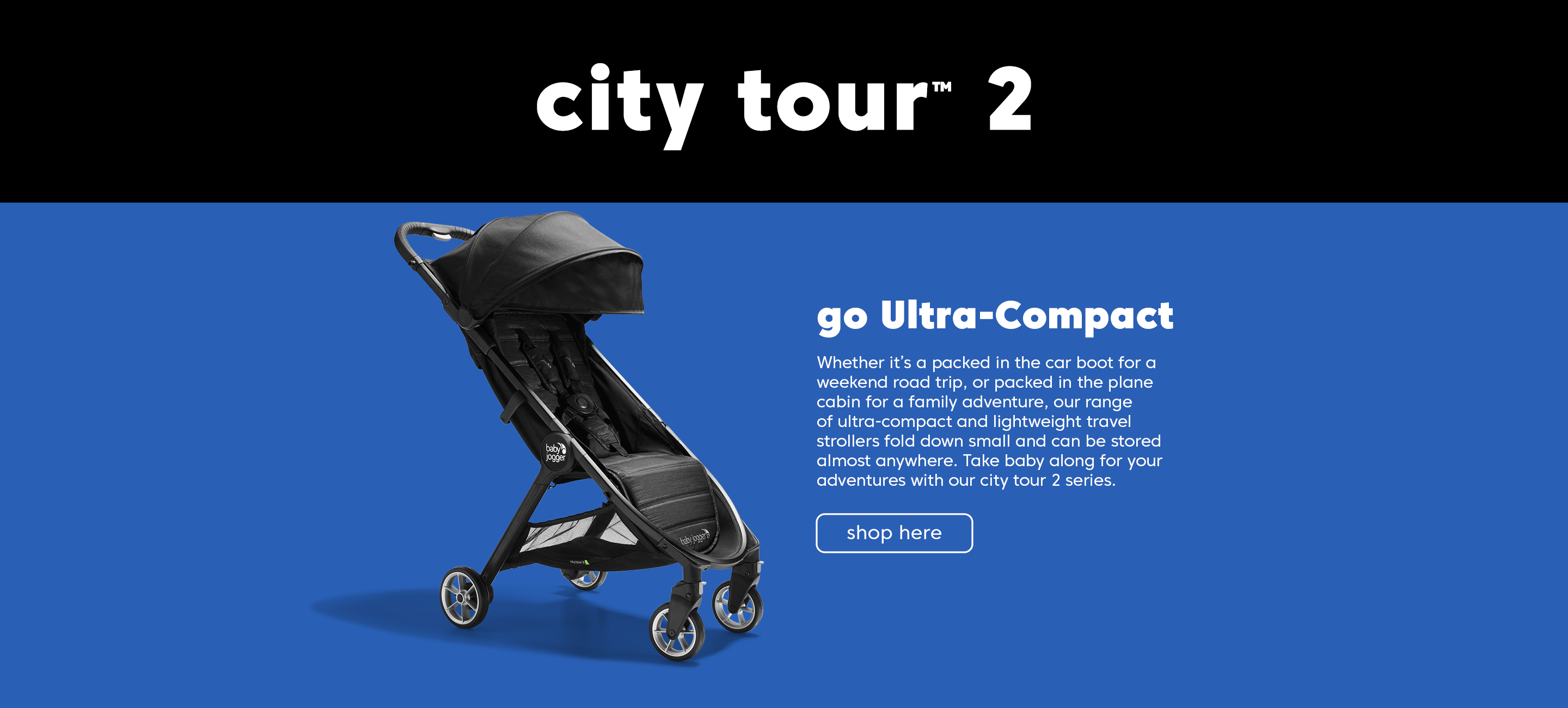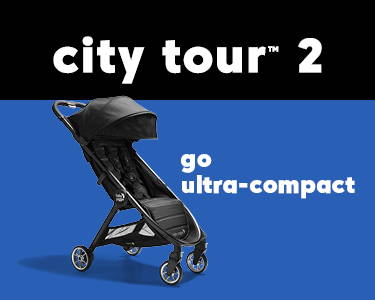 your passport to new adventures
At only 7 kgs, this portable stroller will be your go-to adventure accessory.
ultra-compact & travel-ready
Perfectly sized for traveling, the city tour™ 2's compact design easily folds down for storage and slips into the included carry bag.
Folds small for BIG adventures!
Whether it's a packed in the car boot for a weekend road trip, or packed in the plane cabin for a family adventure, our range of ultra-compact and lightweight travel strollers fold down small and can be stored almost anywhere. Take baby along for your adventures with our city tour 2 series.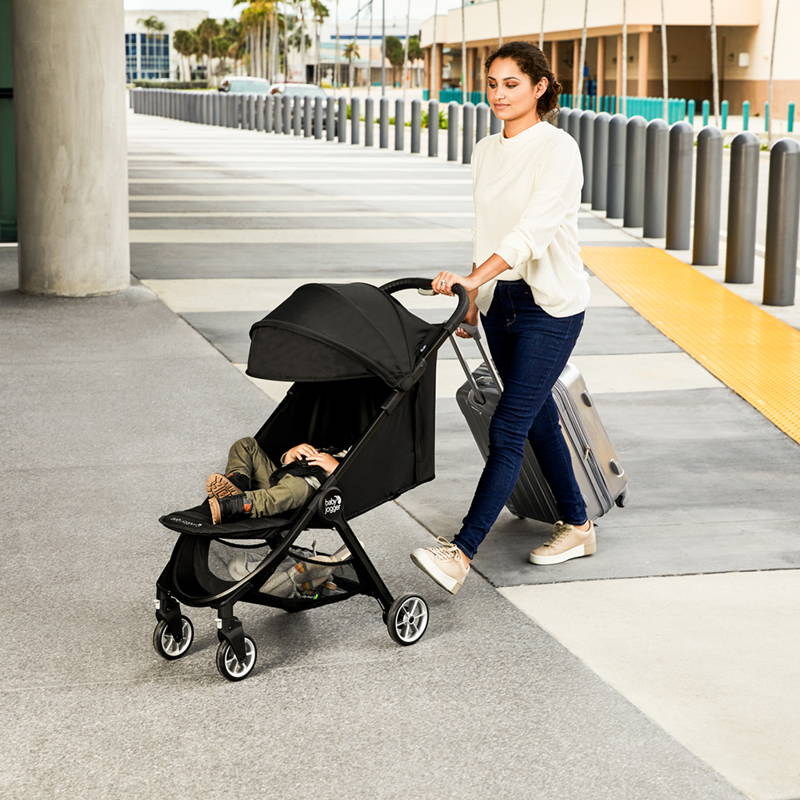 Baby can stretch out and relax! Adjustable calf support provides maximum comfort for growing legs.
Take a trip without breaking a sweat. It folds to 43cm across, 17cm, and 58cm tall to fold up and pack alongside your luggage.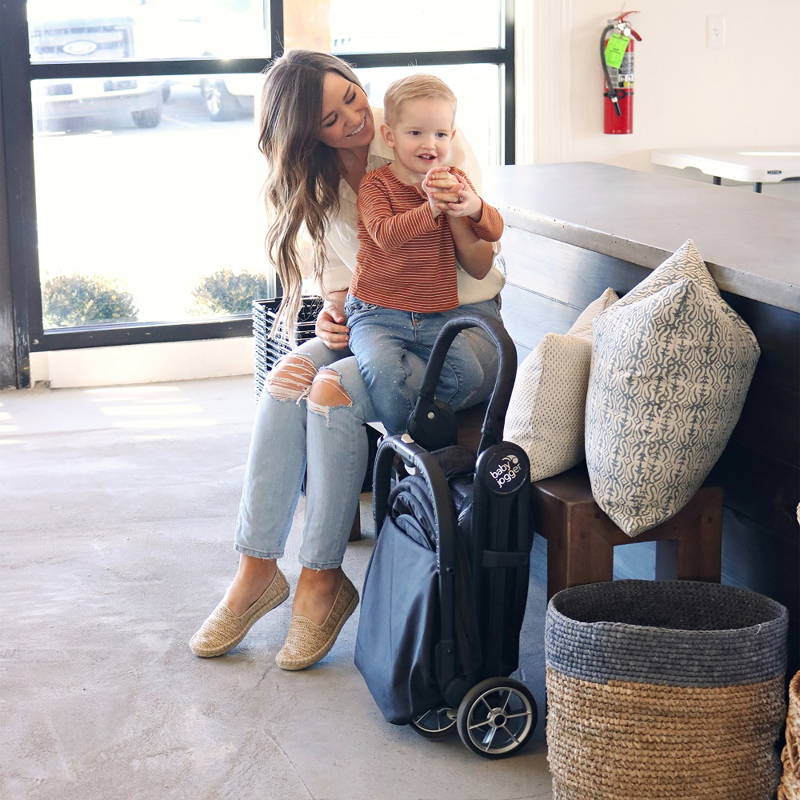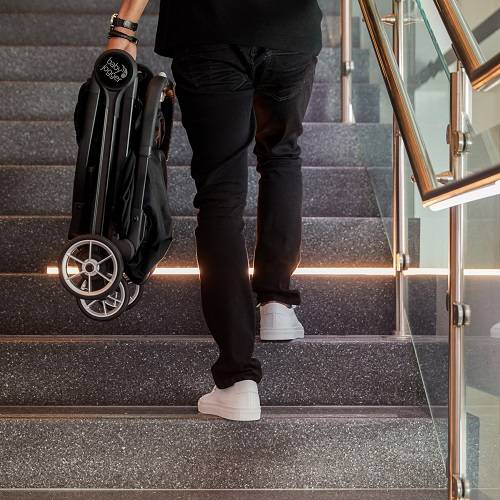 One-hand fold and auto-lock make it easy to take the City Tour along with you, no matter what the day brings.
Lightweight, durable rubber composite tires and locking front swivel wheels with suspension provide a smooth and nimble ride.