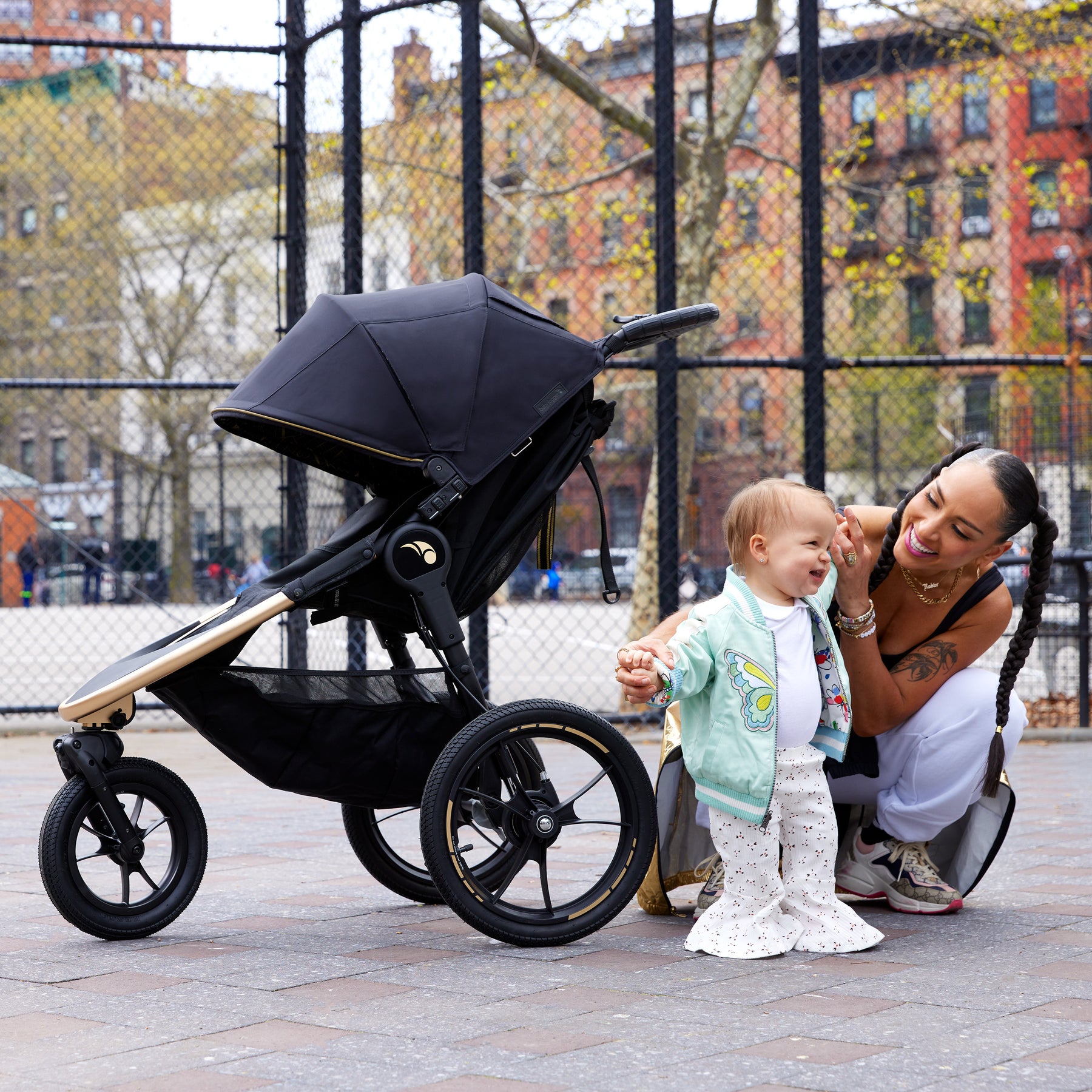 Introducing the limited-edition summit™ by Robin Arzón
In collaboration with global fitness leader and ultra-marathoner Robin Arzón @robinnyc, we've reimagined and redesigned our tried and true jogging stroller, the Summit X3. Co-designed with Robin and inspired by her hustle, the summit™ by Robin Arzón jogger features sleek accents and textures for your adventures as you #hustlelikeamother.
A smooth ride with every stride
With air-filled rubber tyres, all-wheel suspension and a front-wheel swivel lock, you can be guaranteed a super smooth ride for your little one, whether it is on a walk or run.
Cruise with control
The summit™ by Robin Arzón allows you to easily control the speed with a hand-operated deceleration brake, as well as a tether strap on the handlebar.

Compact one-hand fold
Our signature one-hand fold and lock makes the summit™ by Robin Arzón easy to fold and store.
Luxe NYC-inspired details
Designed for those who want to get it done, without compromising on style, the summit™ by Robin Arzón features bold details and luxe finishes to inspire you to push for a new personal record.
The summit™ by Robin Arzón is a limited edition, so be sure to get it before it's gone! Shop here.